Keynote Speakers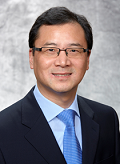 Prof. Zhang Dan
York University, Canada
CAE Fellow, EIC Fellow, ASME Fellow, CSME Fellow IEEE Senior Member, SME Senior Member
Dr. Dan Zhang is a Kaneff Professor and Tier 1 York Research Chair in Advanced Robotics and Mechatronics in the Department of Mechanical Engineering at York University. Before joining in York University in January 2016, Dr. Zhang was a Professor and Canada Research Chair in Advanced Robotics and Automation, was a founding Chair of the Department of Automotive, Mechanical, and Manufacturing Engineering with the Faculty of Engineering & Applied Science at University of Ontario Institute of Technology. He received his Ph.D. in Mechanical Engineering from Laval University, Canada, in June 2000.
Dr. Zhang's research interests include robotics and mechatronics; high performance parallel robotic machine development; sustainable/green manufacturing systems; rehabilitation robot and rescue robot.
Dr. Zhang's contributions to and leadership within the field of robotic and automation have been recognized with several prestigious awards, within his own university (Kaneff Professorship, Tier 1 York Research Chair in Advanced Robotics and Mechatronics, Research Excellence Award both from university level and faculty level), the Province of Ontario (Early Researcher Award), the professional societies (Fellow of CAE, Fellow of the ASME, Fellow of the EIC and Fellow of the CSME), and federal funding agencies (Canada Research Chair in January 2009 and renewed in January 2014). Besides, he was awarded the Inaugural Teaching Excellence by the Faculty of Engineering and Applied Science of UOIT in 2006 and the Best Professor Award by UOIT Engineering Students' Society in 2012.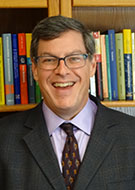 Prof. Pierre M Larochelle, ASME Fellow
South Dakota School of Mines & Technology
Dr. Larochelle's research interests are centered on the study of open and closed spatial kinematic chains. These kinematic chains are the functional basis of robots, parallel kinematic machines, mechanisms and linkages. Specific areas of interest currently being investigated include autonomous walking machines, mobile robots, synthesis and analysis of spatial mechanisms for rigid body guidance; design of robotic mechanical systems for increased dynamic performance; optimal control of robotic mechanical systems; computer-aided design of spatial and spherical mechanisms; virtual reality as applied to the design of robotic mechanical systems; theoretical kinematics; and mechatronics. In addition, Dr. Larochelle is an expert in creativity & innovation within the engineering design process.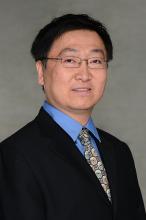 Prof. James Yang,
Ontario Tech University, Canada
Dr. Yang's areas of expertise include sustainability and sustainable development, microfluidics, innovative design and engineering education. His current research interests are focused on Indoor Climate Management System with Mobile Platforms; Design and Development of Sandbox for Testing of Autonomous Vehicles; Indoor Localization Based on Radio Frequency Signals; Design and Development of Collaborative Robotic Arms etc. Dr. Yang is also an expert of Engineering Education and he is actively promoting an effective integration between engineering education with mechatronic and robotics design.
Invited Speakers

Asst. Prof. Zhen Gao,
McMaster University, Canada

Zhen Gao is an assistant professor in the School of Engineering Practice and Technology (SEPT), McMaster University, Ontario, Canada. His research field covers robot anatomy and attributes, end effectors, advanced manipulator, robot programming and applications, AC and DC drive systems, digital motion control and image processing.